AT-connectorkabelsamenstelling
Dit eenvoudige draadbundel voor auto's , geassembleerd met een lokale AT-serie connector, is ook geschikt voor het gebruik van originele AMPHENOL of DEUTSCH one. De AT Series ™ -connectoren zijn ontworpen als een krachtige, kosteneffectieve oplossing voor gebruik in zware apparatuur, landbouw, automotive, militaire, alternatieve energie en andere veeleisende interconnectieastructuren. De AT Series ™ -connectoren bevatten superieure afdichtingen voor de omgeving, eigenschappen voor het vasthouden van afdichtingen en zijn voorzien van de RockSolid ™ Contact-technologie van Amphenol Sine Systems. Bovendien zijn al onze AT Series ™ -aansluitingen ontwikkeld om volledig compatibel te zijn met alle andere bestaande standaardproducten in de hele industrie.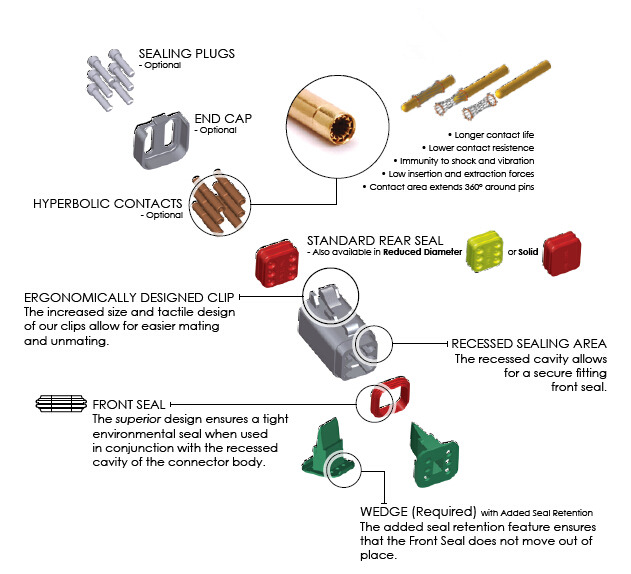 Het connectorontwerp bevat een integraal vergrendelingssysteem dat voor een definitieve elektrische en mechanische verbinding zorgt. Connectorbehuizingen zijn vervaardigd van een thermoplastisch materiaal dat niet alleen duurzaam is, maar ook uitstekende UV-bestendigheid, diëlektrische / mechanische eigenschappen en milieuvriendelijke RoHS-conformiteit bezit. Het afdichtingssysteem bestaat uit een voorste en achterste siliconen, multi-afdichtende, omtrek tegen binnendringen van het milieu. Contacten zijn afgeleid van een hoogwaardige koperlegering om een ​​elektrisch betrouwbare verbinding te garanderen. Voor toepassingen die hogere prestaties vereisen, kunt u op onze technologie vertrouwen.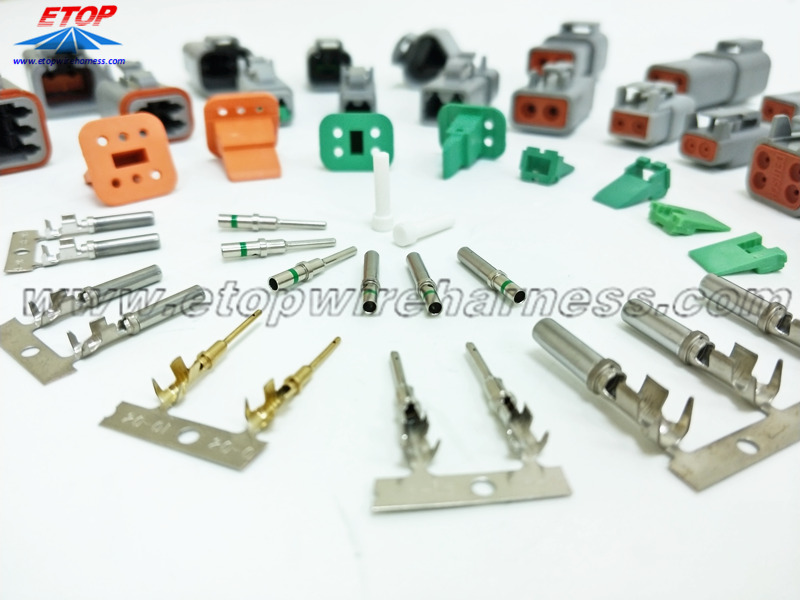 We hebben een traditie ontwikkeld van hightech engineering, prototyping en op maat gemaakte kabelproductie tegen zeer concurrerende prijzen. Ook met professioneel stroomschema (draadknippen-strippen-koperen draaien-krimpen-krimpen 100% inspectie-solderen-vormen-assen-vlechten-testen-FQC100% -OQC), die ons kan helpen klanten te ondersteunen met stabiele kwaliteit.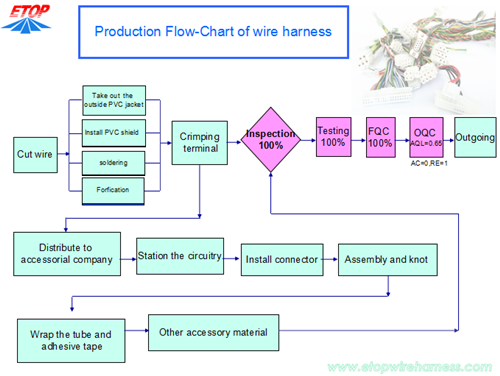 We hebben een breed scala van materialen bron, zoals hieronder, ook kunnen we klanten ondersteunen om een ​​aangepast exemplaar te maken om de originele te vervangen.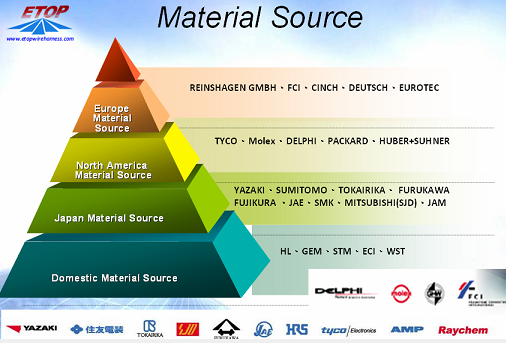 Met meer dan tien jaar ervaring en capaciteiten die onze klanten in verschillende sectoren helpen, zou ETOP er zeker van zijn uw gekwalificeerde AVL en betrouwbare productiepartner te zijn. Neem gewoon vrijblijvend contact met ons op als u kabelboomuitrustingen of een partner voor uw producten nodig heeft. Ons professionele en ervaren team zal u ondersteunen met tevreden vaardigheden en service.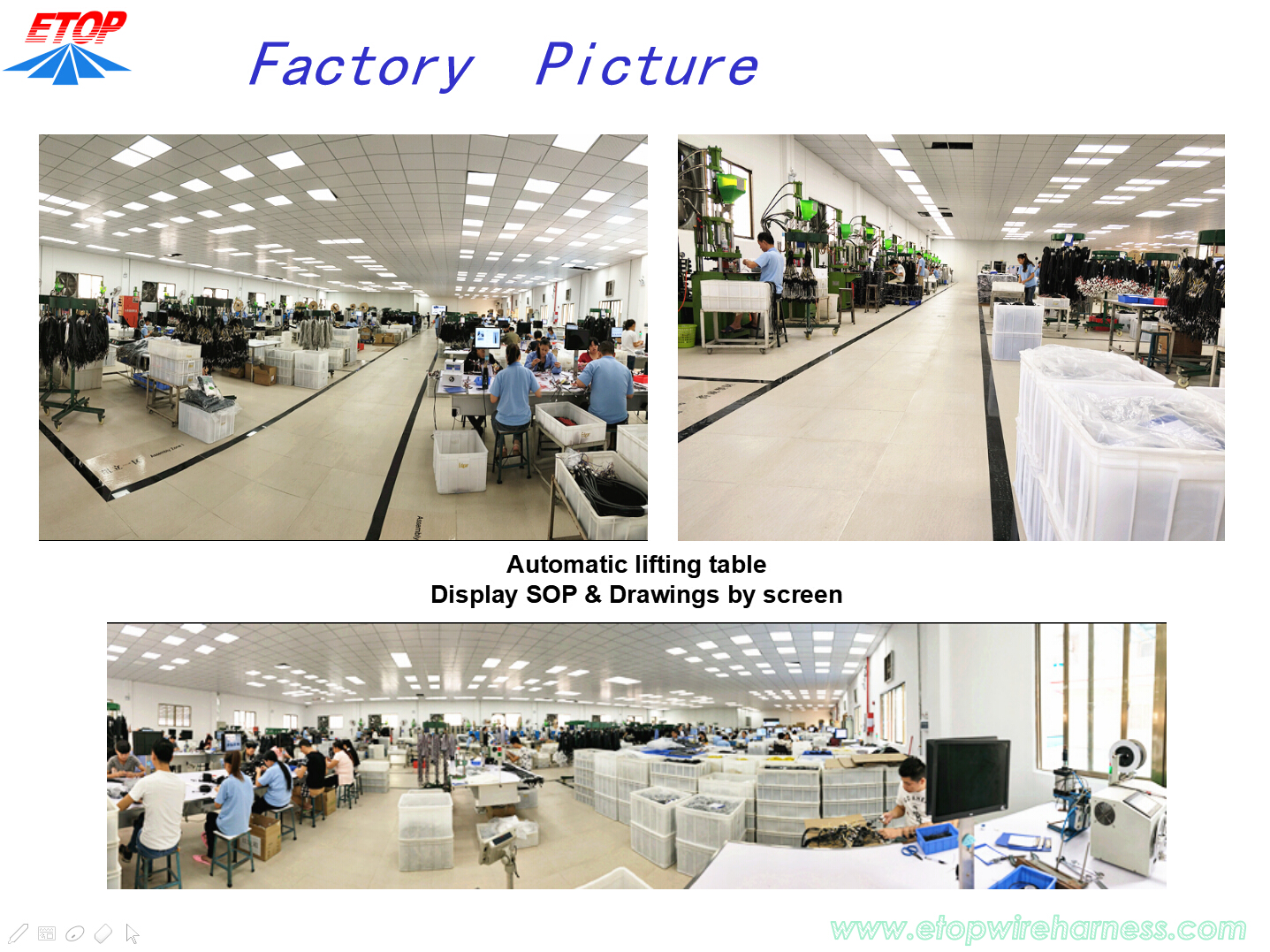 Etop draad samenstellen voor diverse industrieën zijn zeer erkend door alle klanten en op grote schaal gebruikt voor auto's, elektrische en mechanische, medische industrie en elektrische equipemnts, enz. Producten zoals, kabelboom voor autoradio, elektrische stoel, achteruitkijkspiegel, POS ATM, Diesel Klepdekselpakking fit, lift, game machine, medische apparatuur, computer, etc.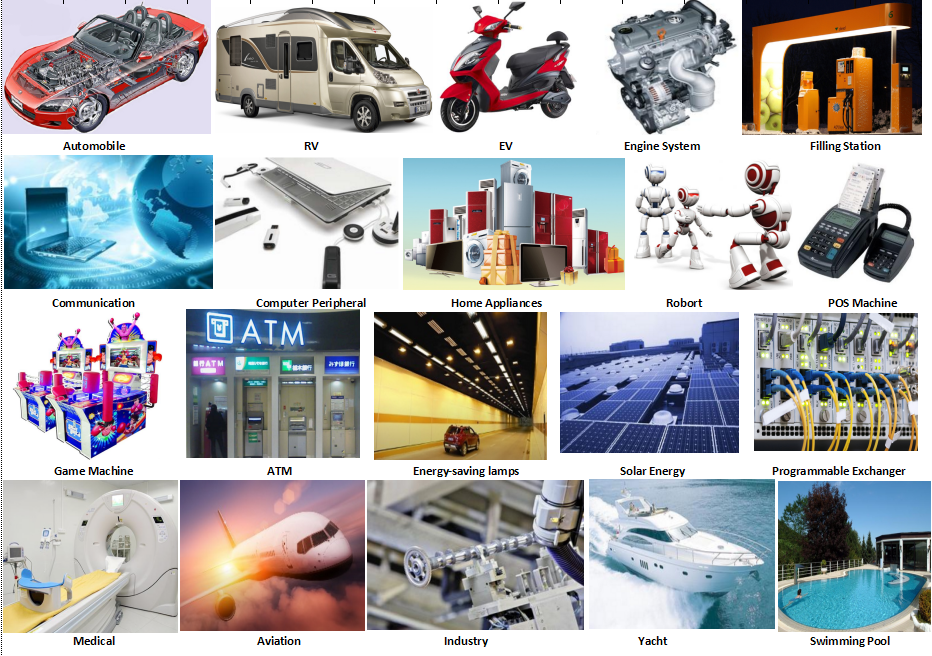 Product Categorie : Automotive draadboom