automatische harnassen met 3-pins platte aanhangwagenbatterijconnector

Deze op maat gemaakte bedradingcombinaties zijn ontworpen als door de klant aangeboden tekening, de 3- pins platte aanhangwagenbatterijconnector overgoten met 16AWG draad, ook 2pin, 4pin, 5pin types zijn beschikbaar. De gecompileerde kabel beschermd met gegolfde buis en geplakt aan elk einde. Ook markeren met door de klant vereist label. Deze automotive-connectoren zijn origineel van AVL-leveranciers. die verwerkt met speciale koperen ultrasone lassen voor draad gezamenlijke verbinding, die common splice PNT terminal vervangen.
Voor auto-draadbundels staan ​​de betrouwbaarheid en veiligheid altijd bovenaan, onze technici richten zich op de zorg van de klant. Alle processen gestandaardiseerd door IPC 620 en kwaliteit verzekerd door IATF16949. (APQP, PPAP, IPC620-standaard, Milt-proces, speciale test)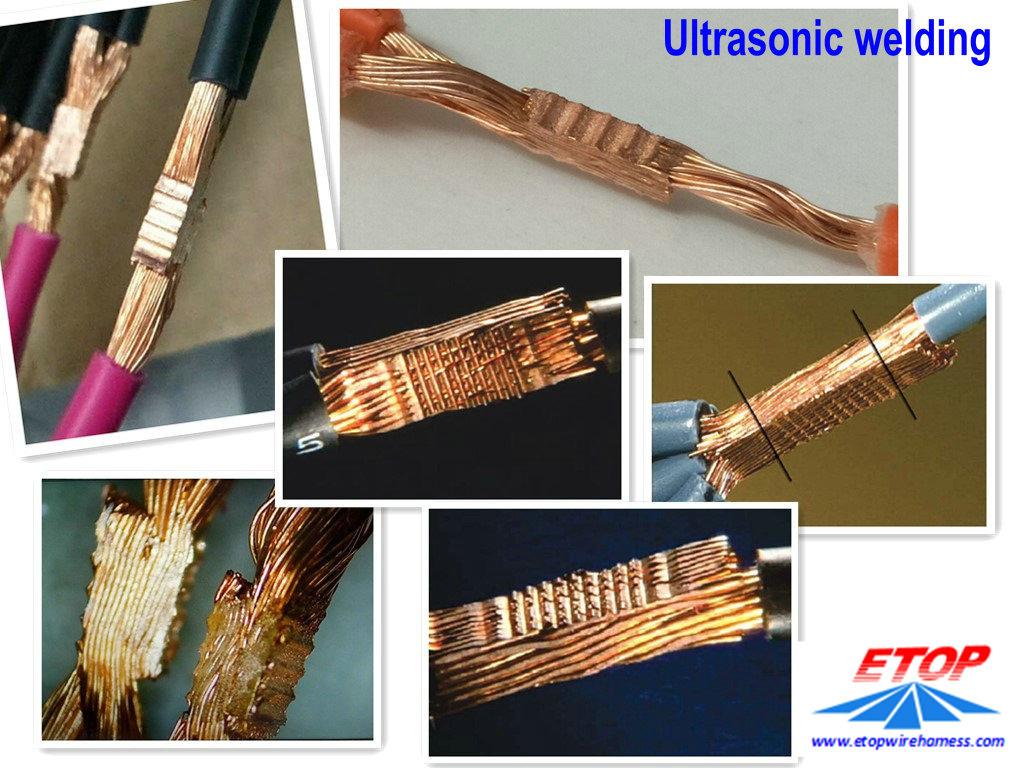 Onze kwaliteit gecontroleerd door eigen testen equipemnt, zoals 2D-maatregel machine, treksterkte tester, metallographic analyzer, X-ray perspectief instrument, elektrische tester, buigen tester, statische test machine, sectie-anaysis voor krimpen, veroudering test machine, etc. Alle gecontroleerd door MSA, SPC, processtroomschema en controleplan, P-FEMA, enz. We werkten ook samen met de thrid party-testorganisatie voor een speciale test, zoals zoutsproeitest, thermische cyclus of een autoriteitstest.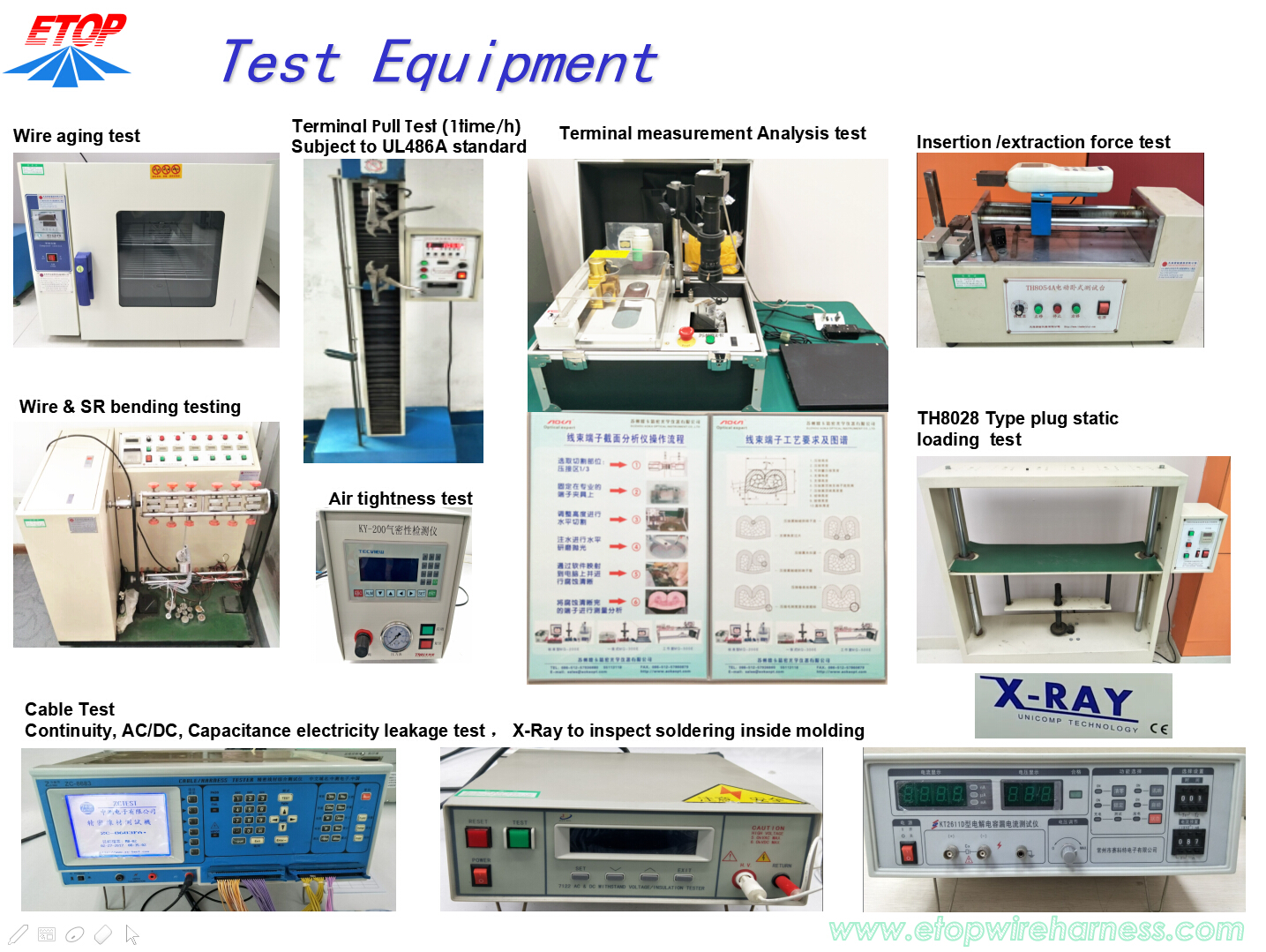 We hebben een traditie ontwikkeld van hightech engineering, prototyping en aangepaste kabelmontageproductie tegen zeer concurrerende prijzen. Ook met professioneel stroomschema (draadknippen-strippen-koperen draaien-krimpen-krimpen 100% inspectie-solderen-vormen-assen-vlechten-testen-FQC100% -OQC), die ons kan helpen klanten te ondersteunen met stabiele kwaliteit.
We hebben een breed scala van materialen bron, zoals hieronder, ook kunnen we klanten ondersteunen om een ​​aangepast exemplaar te maken om de originele te vervangen.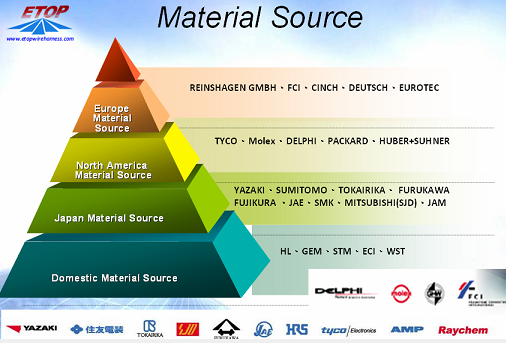 Met meer dan tien jaar ervaring en capaciteiten die onze klanten in verschillende sectoren helpen, zou ETOP er zeker van zijn uw gekwalificeerde AVL en betrouwbare productiepartner te zijn. Neem gewoon vrijblijvend contact met ons op als u kabelboomoplossingen of een partner voor uw producten nodig heeft. Ons professionele en ervaren team zal u ondersteunen met tevreden vaardigheden en service.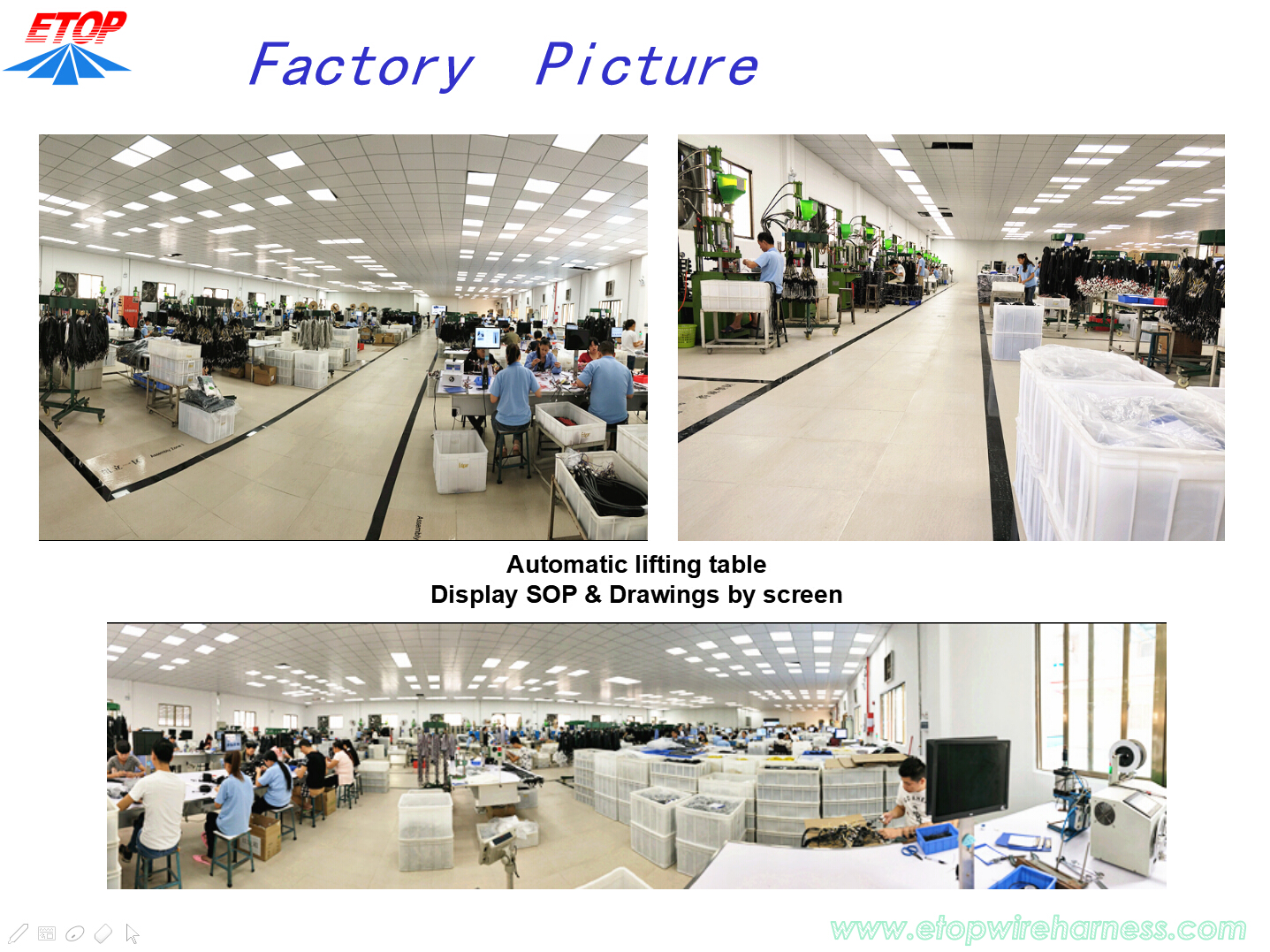 Etop draad samenstellen voor diverse industrieën zijn zeer erkend door alle klanten en op grote schaal gebruikt voor auto's, elektrische en mechanische, medische industrie en elektrische equipemnts, enz. Producten zoals, kabelboom voor autoradio, elektrische stoel, achteruitkijkspiegel, POS ATM, Diesel Klepdekselpakking fit, lift, game machine, medische apparatuur, computer, etc.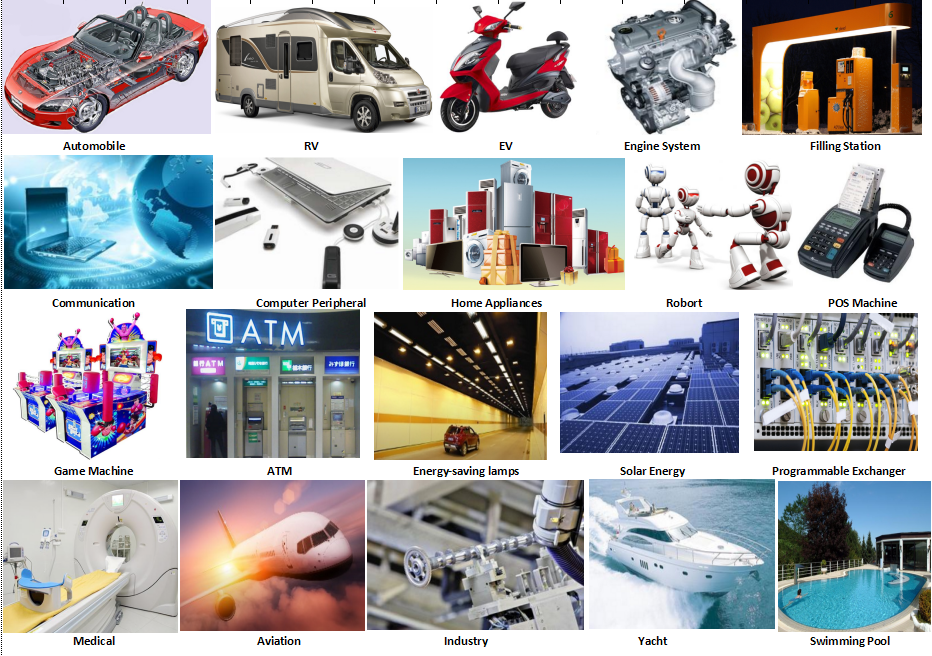 Product Categorie : Automotive draadboom