Plastic Cover voor relais
De gevormde TPE tule ontworpen voor bekabeling die is aangepast voor montage op hun tegenhanger van het volledige kabelsamenstel te lossen. De tule kan worden gemaakt door TPE, PU, ​​silicone of ander materiaal als klanten wilden.
Ook de overmolding palstic omslag ontworpen om het relais aan kabels te beschermen.
Wij bieden een snelle-turn spuitgieten door vele soorten materialen, zoals ABS, PA66, PBT, TPU, TPE, PVC, PE, nylon-6, PC, enz. Onze voordelen in interne prototyping, bridge tooling en korte-run productie, die kan de dure en tijdrovende voor de klanten veel te elimineren.

Na klant 3D-tekening is goedgekeurd, kunnen wij het testen door 3D-printer eerst, ga dan voor de formele tooling keer bevestigd ok. En alle gerelateerde materialen, logo, kleur of afwerking kan worden chosed als klanten eis.
We hebben een traditie van high-tech engineering, prototyping en kwaliteit op maat kabel assemblage productie ontwikkeld tegen zeer concurrerende prijsstelling. Ook met professionele stroomschema (draadknipsel-stripping-koper-draaiende krimpen-plooien 100% controle-soldeer-molding-asssembling-vlechten-testen-FQC100% -OQC), die ons kunnen helpen ondersteunen klanten met stabiele kwaliteit.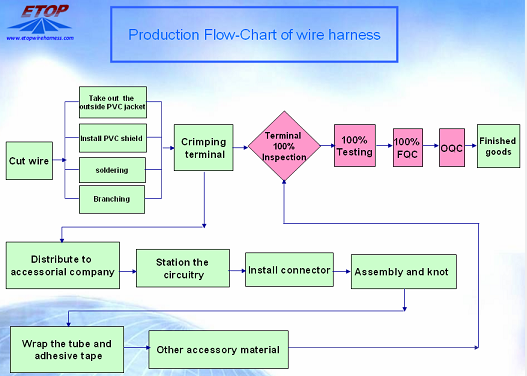 We hebben breed scala van materialen bron, zoals hieronder, ook kunnen we klanten ondersteunen om een aangepaste ene naar de originele te vervangen te maken.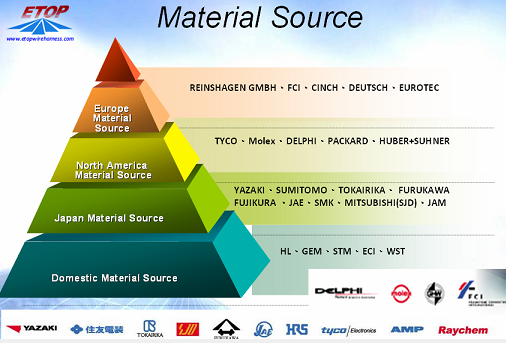 Met meer dan tien jaar ervaring en capaciteiten assisteren onze klanten in diverse industrie, zou ETOP vertrouwen aan uw gekwalificeerde AVL en betrouwbare productie-partner te zijn. Wees vrij om contact met ons op als u een kabelboom oplossingen of partner voor uw producten nodig hebben. Onze professionele en ervaren team zou je steunen door tevreden vaardigheid en service.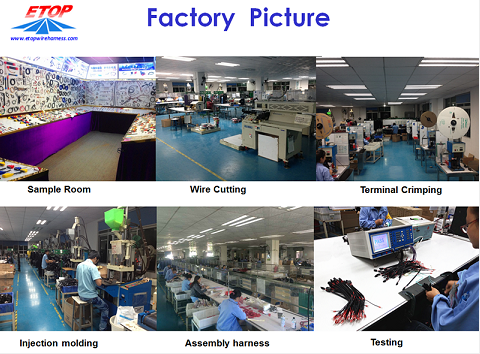 Daarnaast OBD connecors, Etop draad samenstellen Componenten voor de industrie hebben zeer erkend door alle klanten en schaal gebruikt voor auto's, elektrische en mechanische, medische industrie en elektrische equipemnts, enz.Producten dergelijke kabelboom voor auto-audio, electrische stoel, achteruitkijkspiegel, POS ATM, Diesel kleppendeksel pakking fit, lift, game machine, medische apparatuur, computer, enz.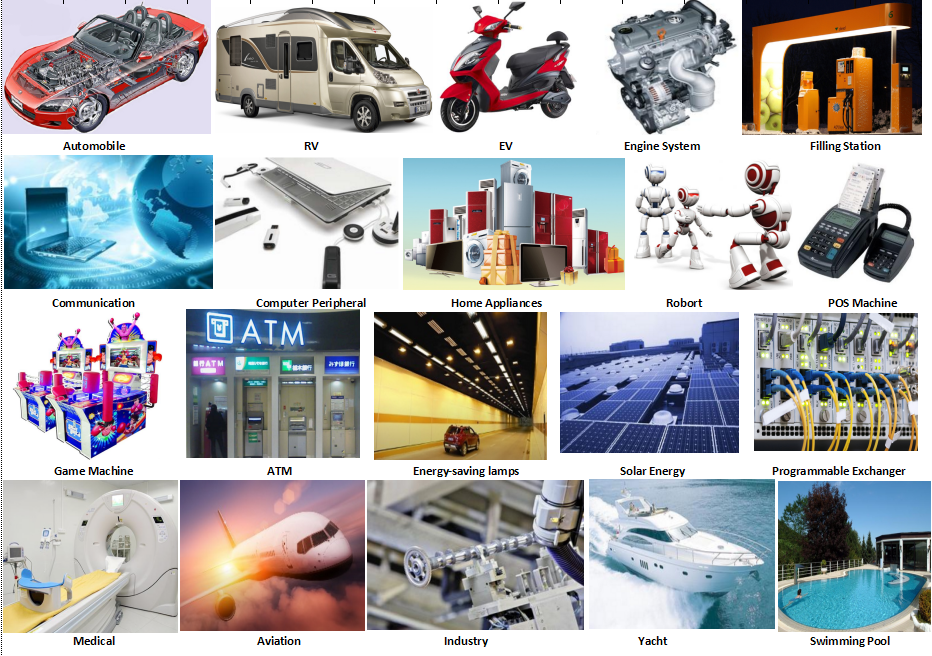 Product Categorie : Spuitgietonderdelen