OBD2 M tot OBD2 F en DB25
Deze OBD2 Y-kabelsamenstelling ontwierp van OBD 16PIN mannelijke connector (soldeer voor het vormtype), omgezet naar het assembleren van OBD vrouwelijke en gegoten DB25 vrouwelijke connector, die werd gebruikt voor diagnostisch auto-systeem. De auto OBD2-connector , door onszelf gemaakt met gereedschappen hier. Terminal door verschillende geplateerde materialen, connector door vrouwelijke en mannelijke, korte of lange type, alle gereedschappen zijn beschikbaar.
On-Board Diagnostics II - Vehicle Doctor

On-board diagnostics (OBD) is een automotive-term die verwijst naar de zelfdiagnose en rapportagemogelijkheden van een voertuig. OBD-systemen geven de eigenaar van het voertuig of de reparateur toegang tot de status van de verschillende voertuigsubsystemen. Een van de sterke punten is dat het problemen kan opsporen lang voordat de bestuurder eventuele symptomen kan waarnemen. Moderne OBD-implementaties gebruiken een gestandaardiseerde digitale communicatiepoort om real-time gegevens te leveren naast een gestandaardiseerde reeks van diagnostische foutcodes (DTC's), waarmee snel storingen in het voertuig kunnen worden geïdentificeerd en verholpen.
We hebben een traditie ontwikkeld van hightech engineering, prototyping en op maat gemaakte kabelproductie tegen zeer concurrerende prijzen. Ook met professioneel stroomschema (draadknippen-strippen-koper draaien-krimpen-krimpen 100% inspectie-solderen-vormen-assembleren-vlechten-testen-FQC100% -OQC), die ons kan helpen klanten te ondersteunen met stabiele kwaliteit.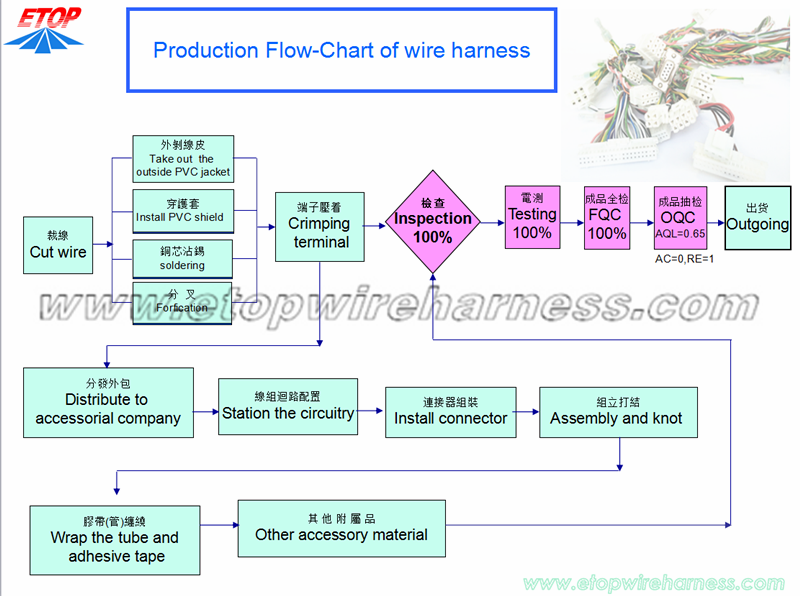 We hebben een breed scala van materialen bron, zoals hieronder, ook kunnen we klanten ondersteunen om een ​​aangepast exemplaar te maken om de originele te vervangen.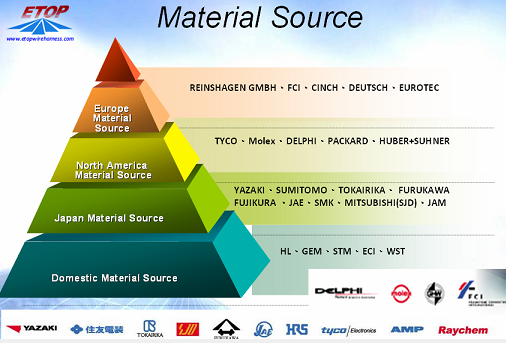 Met meer dan tien jaar ervaring en capaciteiten die onze klanten in verschillende sectoren helpen, zou ETOP er zeker van zijn uw gekwalificeerde AVL en betrouwbare productiepartner te zijn. Neem gewoon vrijblijvend contact met ons op als u kabelboomuitrustingen of een partner voor uw producten nodig heeft. Ons professionele en ervaren team zal u ondersteunen met tevreden vaardigheden en service.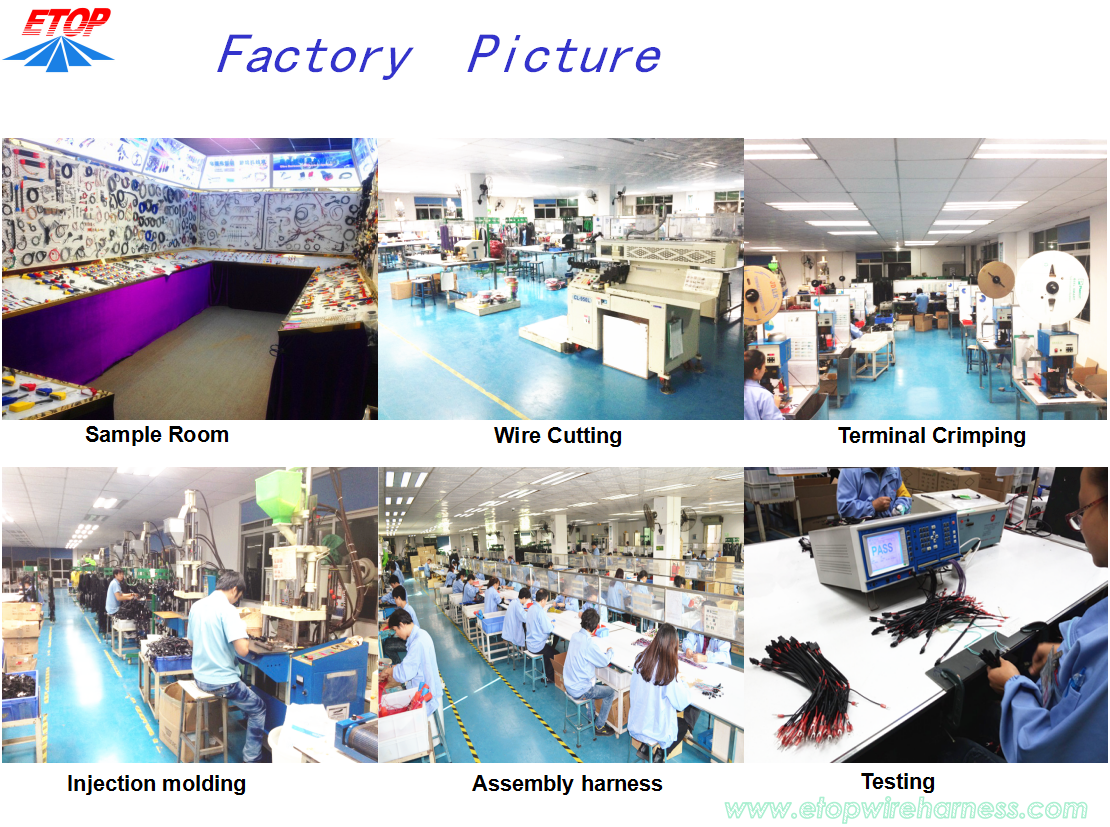 Etop draad samenstellen voor diverse industrieën zijn zeer erkend door alle klanten en op grote schaal gebruikt voor auto's, elektrische en mechanische, medische industrie en elektrische apparatuur, enz. Producten zoals, kabelboom voor autoradio, elektrische stoel, achteruitkijkspiegel, POS ATM, Diesel Klepdekselpakking fit, lift, game machine, medische apparatuur, computer, etc.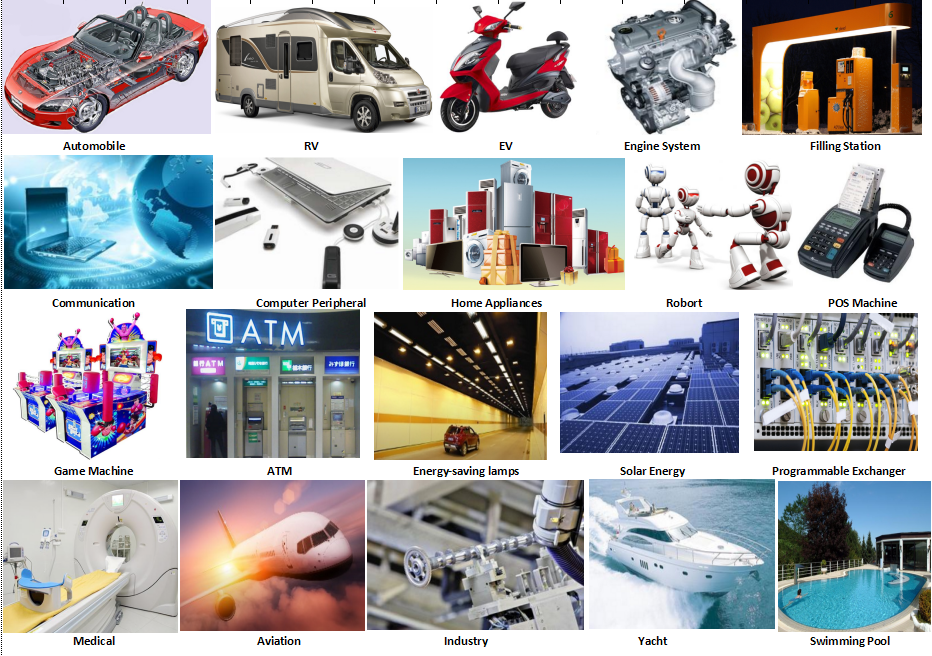 Product Categorie : Automotive diagnostische connectoren en kabels > Diagnostische kabels voor voertuigen